DR. STACY SANDERS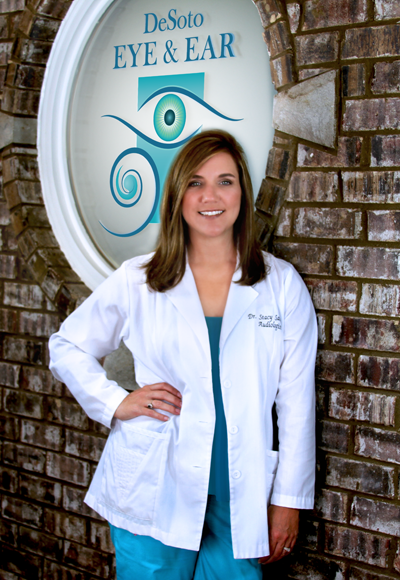 Dr. Stacy Sanders received her master's degree in audiology from Louisiana Tech University in 1999 and a doctorate in audiology from the University of Florida in 2002. She has been practicing audiology since 1999. Dr. Sanders is licensed by the states of Mississippi and Tennessee. She has served as a clinical practicum supervisor for the graduate program in audiology at the University of Memphis and Nova Southeastern University's Doctor of Audiology program. Dr. Sanders is a partner at DeSoto Eye & Ear and also provides services at various ENT offices in the Mid-South area.
DR. MATTHEW R. CRACKEL, OPTOMETRIST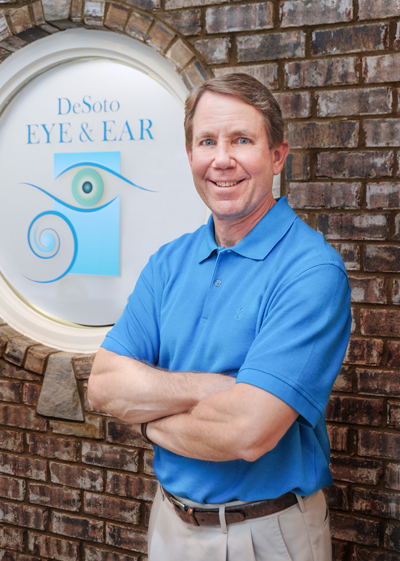 Dr. Matthew Crackel graduated from Florida Southern College in Lakeland, Florida, with a B.S. in Biology. He was a member of the Sigma Chi fraternity, where he served as president and vice president. He earned his Doctorate of Optometry from the Southern College of Optometry in Memphis, and has practiced at Crackel Vision Center in Cordova, Tennessee for over 20 years. He specializes in general optometry with an emphasis on contact lenses, including multifocals and toric contact lenses. Dr. Crackel enjoys all sports, and spending quality time with Monica, his wife of 20+ years. He is a regular participant in the United States Christian Golf Association tournaments, and enjoys Christian fellowship with his fellow golfers. Dr. Crackel is enthusiastic about joining and serving the city of Southaven and DeSoto County through DeSoto Eye & Ear.